Customised Disposable Products Manufacturer France
Based in La Chapelle-Saint-Luc (France), STIPAC specialises in the manufacture of customised disposable products.
We carry out a large-scale production
of personalised items.
STIPAC was founded in 1993 with the aim of manufacturing, printing and designing high-quality non-woven, paper, synthetic and anti-skid disposable products, such as napkins, placemats, tray mats and napkin rings for the aviation sector.
Over the years, the company has expanded to offer a wide range of products for the hygiene, medical and industrial sectors, as well as for airline, railway and cruise ship catering: wipe rolls, kitchen dishcloths, hand towels, absorbent pads, floor mats, bath/shower mats, bibs, table runners, labels and print.
Our Services
Our company specialises in the printing and design of customised disposable products using a wide range of surfaces, including non-woven, air-laid, antiskid, paper, cardboard, adhesive, PVC and synthetic materials.
STIPAC supplies a wide range of non-woven lint-free wiping products resistant to solvents, thinners, detergents, as well as dry and wet conditions.
Our accessories are odourless and free of silicone, binding agents and other chemical additives. Moreover, they are certified for food contact and are biodegradable.
We also stock a complete range of napkins, pocket napkins, La Sommelière napkins, placemats, traymats and table runners specially designed for the catering industry. Similar to fabric in terms of appearance and touch, these products are made from non-woven and air-laid materials and are highly absorbent and resistant.
Take advantage of high-quality products at competitive prices.
We design high-quality single-use products.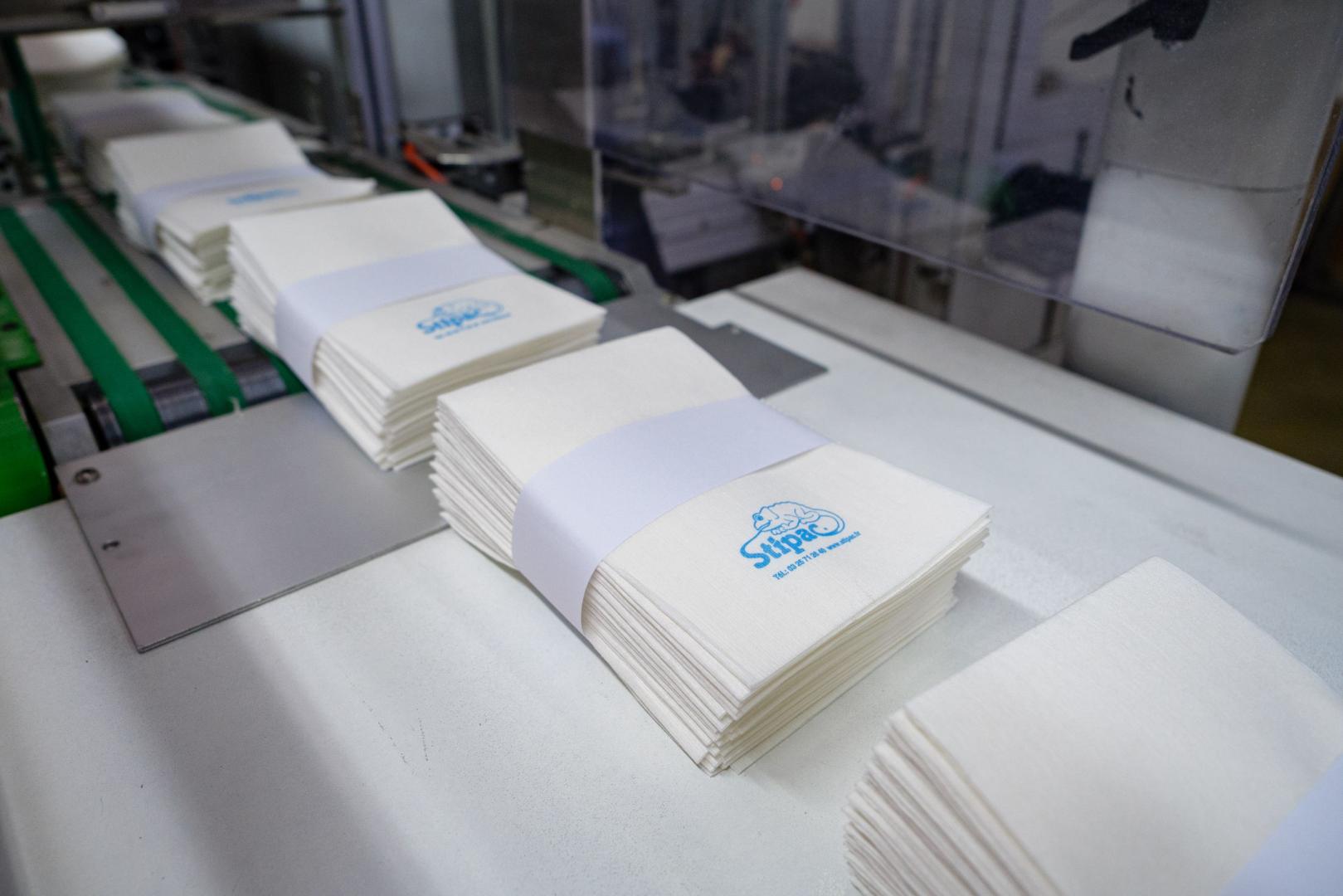 Years of Expertise
With over 25 years of experience in the business, we master all techniques for manufacturing single-use products and strive to meet your needs.
Our products are suitable for use in various sectors:
Catering
Foodservice
Food processing industry
Dairy industry
Automotive industry
Seafood industry
The medical sector, etc.
Technological and logistical skills, coupled together to satisfy our clients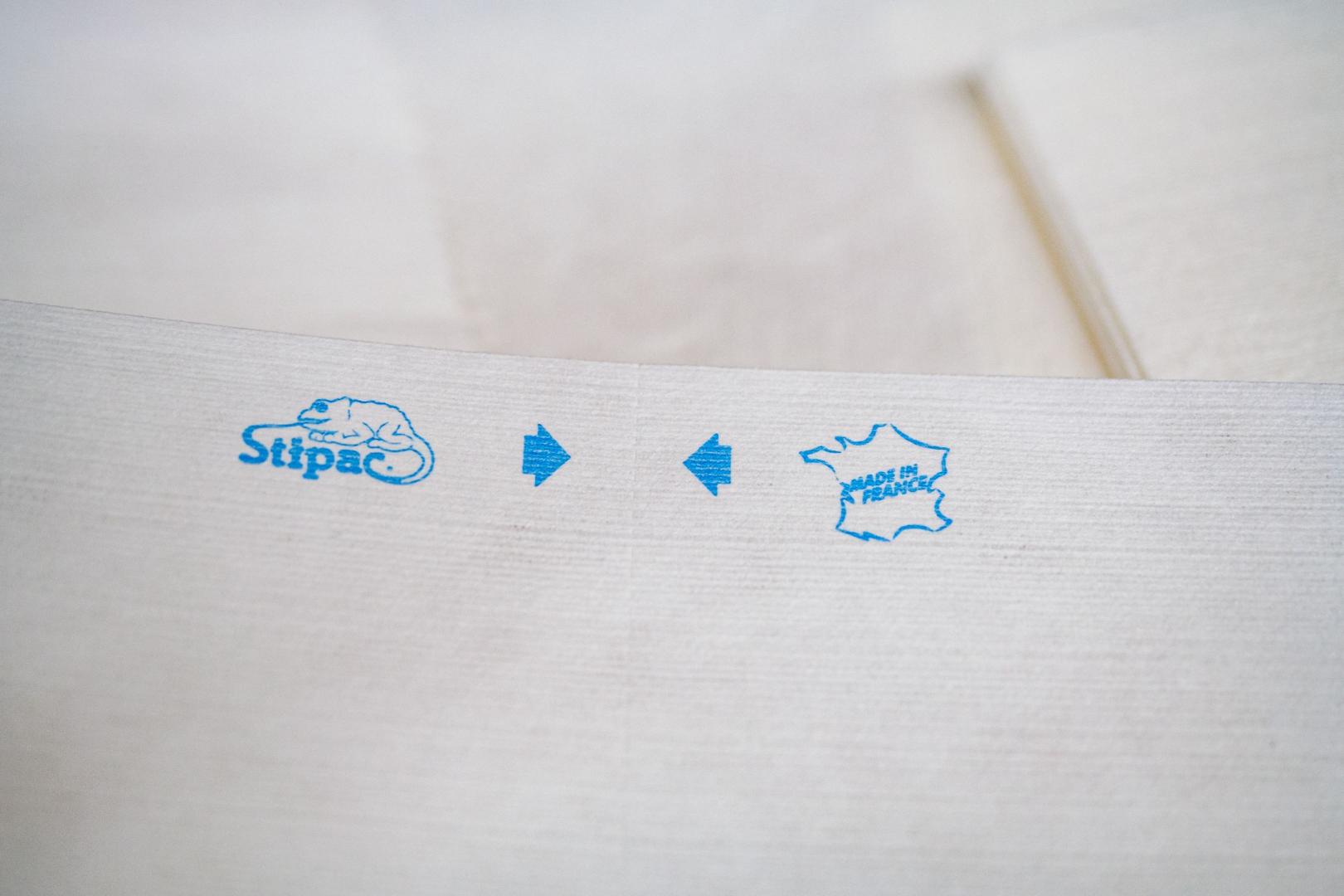 Our Strengths
Thanks to in-depth marketing, business, technological, logistical and administrative expertise, we can meet your needs and expectations.
Over the years, pictures have gone from poorly defined lines or blocks to high-definition images thanks to the mastery of four-colour printing. At STIPAC, we use flexography, a printing process that keeps up with the evolving market.
We received recognition for our on-going efforts at mitigating the impact of our activity on the environment. These measures included eliminating hazardous waste, securing dangerous liquids and discontinuing any products labelled as "toxic".
To underline our commitment to sustainable development, we have adopted the "Print Environnement" environmental approach. This includes optimising paper consumption, using less hazardous products, sorting and providing optimal waste storage conditions, disposing waste through approved collectors and optimising energy, water and air consumption.
Committed to satisfying your needs, we help you identify and define any technological development needs you may have.
Grand Prix 1996 de la CréaCtivité = Creativity + Responsiveness. We offer an immediate response to changes in demand with original and improved solutions.
Make an appointment online !
We have a strict environmental management policy.
STIPAC is committed to ensuring that the collection and processing of data carried out by our
10.99.0.23
site complies with the General Data Protection Regulations (GDPR) and the Data Protection Act. To know and exercise your rights, particularly concerning the withdrawal of consent to the use of collected data, please consult our
privacy policy